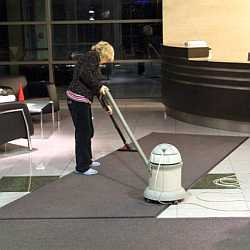 We clean buildings, office spaces, as well as large halls. We can clean commercial properties, educational institutions, and everything in between. We also clean outside property belonging to the building that we are responsible for.
We provide janitorial services on a daily basis if requested, seal flooring, and shampoo carpets. We will wash windows, and fulfill all required duties needed to maintain a sanitized and clean environment.
We keep our cleaning and hygienic supplies well stocked such as: soaps, paper towels, garbage bags, etc.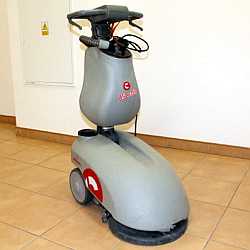 We use only the newest technology available for maintaining a clean environment; equipment is top  of the line. My company uses professional cleaning agents and solutions, and my employees are always polite, courteous, and consistent. We are at your service 365 days a year, 24 hours a day, and most importantly, we are always open to suggestions and comments provided by our clients.
Details of Services Based on Need,
1. Daily
Office spaces, lavatories and restrooms, social gathering places, halls etc.
Washing and cleaning of floors
Vacuuming of carpets and rugs
Vacuuming and cleaning of furniture
Vacuuming of office equipment
Emptying and cleaning of waste bins, and ashtrays
Washing and cleaning of tiles, and sanitary products
Disinfection using cleaning supplies
Stocking of liquid soap in dispensers, paper towels, etc.
Cleaning of doors and handles
Cleaning and sweeping of outside
2. Periodical Contracts
Window washing
Shampooing of carpets and furniture
Cleaning of glass surfaces
Waxing (removal of old finishes and replacing with fresh coats)
Maintenance of grass and shrubs
Cleaning of outside of premises
Snow removal during winter months
Before agreeing to any sort of cooperation we require that we visit the premises and find out exactly what our potential client wants, needs, and expects. This is mandatory as we wish to provide you with the best work possible, and fulfill all of your janitorial requirements.
I look forward to working with you!
Mariusz Malecki